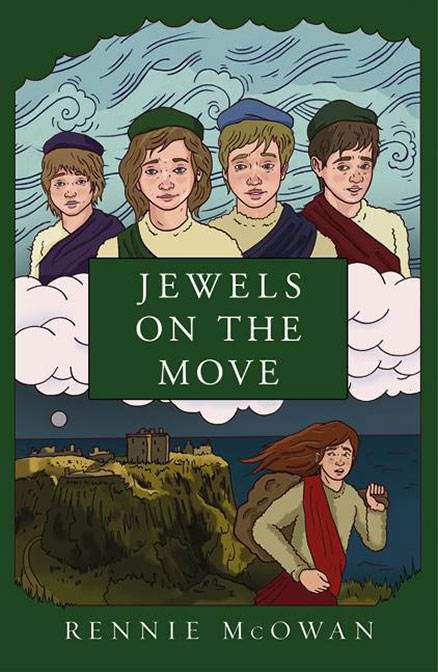 Jewels On the Move
Rennie McOwan
£7.99
When The Clan - Clare, Michael, Gavin and Mot-visit an ancient castle, they find themselves taken back in time to 17th century Scotland, where they become caught up in a desperate journey to rescue the priceless 'Honours of Scotland' - the Scottish Crown Jewels. With armed men at their heels and an injured girl slowing them down , it's touch and go whether they will succeed, and even if they do, how will they get back to their own time?
Jewels On The Move is the fourth in Rennie McOwan's best selling Clan Series.
Other titles in the series are : Light On Dumyat, The White Stag Adventure and The Day The Mountain Moved.
'Outlander for Kids' - The Daily Record.
Rowan Tree Publishing specialises in books for children (and sometimes grown ups!) that have a Scottish connection or theme. Whether non fiction or fiction, all our books are affordable and perfect for pocket money purchases or gifts.
You'll find all our books in high street bookshops, gift shops, cafes, visitor information centres and of course, online.
All orders from our website are sent out the same or next day by first class post.
For trade enquiries or anything else please contact us.